Welcome
Check for advance tickets only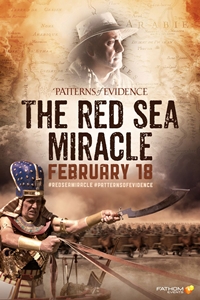 Patterns of Evidence: The Red Sea Miracle
Opens 2/18/2020
Rated
One of the greatest miracles in the Bible; Moses and the Israelites trapped at the sea by Pharaoh's army when God miraculously parts the waters. But is there any evidence that it really happened and if so, where? - Feb 18 & May 5 only.
CAN'T FIND THE SHOW TIME YOU ARE LOOKING FOR?
We post new schedules on Tuesday evenings for Friday through the following Thursday.
In some cases, advance tickets for future releases will be posted by date.
Closed Captioning and Descriptive Video devices available by request at theater box office.
Find Showtimes & Buy Tickets
*Click on time to purchase tickets