Welcome
Check for advance tickets only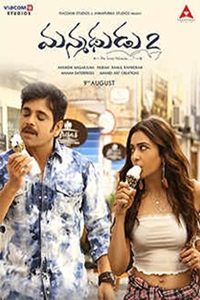 Manmadhudu 2
Opens 8/9/2019
Rated NR
When a commitment-phobic casanova gets an ultimatum from his family to get married within three months, he hires a waitress to be his pretend-fiance and ditch him on his wedding day so that his family gets off his back. However, things don't go according to plan, causing severe consequences.
CAN'T FIND THE SHOW TIME YOU ARE LOOKING FOR?
We post new schedules on Tuesday evenings for Friday through the following Thursday.
In some cases, advance tickets for future releases will be posted by date.
Closed Captioning and Descriptive Video devices available by request at theater box office.
Find Showtimes & Buy Tickets
*Click on time to purchase tickets