Check for advance tickets only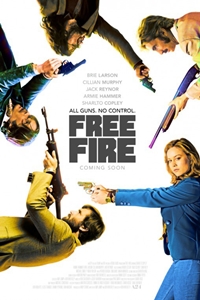 Free Fire
Opens 4/29/2017
Rated R for strong violence, pervasive language, sexual references and drug use
An arms deal that goes spectacularly and explosively wrong. Justine has brokered a meeting in a deserted warehouse between two Irishmen and a gang led by Vernon and Ord, who are selling them a stash of guns. But when shots are fired during the handover, complete pandemonium ensues, with everyone at the scene suddenly thrust into a heart-stopping game of survival.
Playing at:
AmStar 16 - Macon
AmStar 14 - Mooresville
AmStar 14 - Anderson
CAN'T FIND THE SHOW TIME YOU ARE LOOKING FOR?
We post new schedules on Tuesday evenings for Friday through the following Thursday. In some cases, advance tickets for future releases will be posted by date.
Closed Captioning and Descriptive Video devices available by request at theater box office.
Find Showtimes & Buy Tickets
*Click on time to purchase tickets